Money in your Pocket has been buying fine collectibles watches for over 10 years.  We know the watch market and that means more money for you!  From fine Swiss Watches to rare vintage collectible watches, we will be able to determine the value of your watch and make you a fair offer.
Items we buy include:
All luxury premium watches
Vintage Mechanical and Manual wind watches
Old Pocket Watches
Precision Chronographs
Old Divers Watches
Broken Watches from premiums maker
Why Money in Your Pocket?
You will sell your watch in the safe comfort of our retail store located in Lake Havasu City. No need to deal with people online or risk online scams.  We will show you the price history on your watch before we make an offer.  Nobody does that. And, as always, we make immediate payment for your watch.
Brands we buy include Rolex, Omega, Breitling, TAG and most fine precision brands from Switzerland and Germany. We also buy collectible Citizen and Seiko watches. And don't forget your older American Men's Watches.
To get the most for you watch, don't forget any paperwork, service records or boxes you may have. While not necessary, they can help add value.
Call Now
Email Us
Address
1761 McCulloch Blvd N Ste H Lake
Havasu City, AZ 86403
Hours
Monday – Saturday 10AM – 4PM
Closed Holiday Weekends –
Private Appointments Available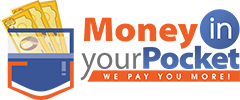 Get the accurate appraisals and top-dollar payouts you deserve.
We are available 6 days a week to give you a free appraisal and get instant cash for your items – it's just that easy!
Whether you have been looking to sell a single item or an entire collection.. or just curious about an item's value, count on Money in Your Pocket™ to help shed light on its true value and give you a fair price for it.
Our process is simple and gets cash in hands as fast as possible. Just top by our store during regular hours or use any of the other convenient methods below to get information.
Visit our store. We are open Monday through Saturday from 10am to 4pm. We are located at 1761 McCulloch Blvd N Suite H in Lake Havasu City. We are in the Planet Fitness Shopping Center on the far east side of the building facing Capri.