SELL YOUR GOLD AND SILVER
Nobody pays more than Money in Your Pocket.  Unlike many shops we know how to properly appraise your jewelry to give you a payout that is based on the up to date value of gold and silver.  We provide FREE APPARAISALS and can show you the real market spot price and how it compares to your offer.
Items we buy include:
All types of jewelry, broken or not
Fine designer jewelry
Sterling Silverware
Gold, Silver and Platinum Coins
Placer Nuggets
Dental Gold
All types of Bullion
Platinum items
Gold & Silver trophies and awards
We pay you more! When you come to Money in Your Pocket™, we will show you a full evaluation for your jewelry and/or scrap.  We will explain how your jewelry is being valued and your payment is calculated. We offer the most transparent system in the region for selling gold and silver.  Experience the difference at Money in Your Pocket and learn what thousands of residents have already discovered.
Call Now
Email Us
Address
1761 McCulloch Blvd N Ste H Lake
Havasu City, AZ 86403
Hours
Tues – Friday: 10AM – 3PM
Private Appointments Available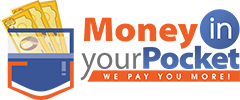 Get the accurate appraisals and top-dollar payouts you deserve.
We are available 4 days a week to give you a free appraisal and get instant cash for your items – it's just that easy!
Whether you have been looking to sell a single item or an entire collection.. or just curious about an item's value, count on Money in Your Pocket™ to help shed light on its true value and give you a fair price for it.
Our process is simple and gets cash in hands as fast as possible. Just top by our store during regular hours or use any of the other convenient methods below to get information.
Visit our store. We are open Tuesday through Friday from 10am to 3pm. We are located at 1761 McCulloch Blvd N Suite H in Lake Havasu City. We are in the Planet Fitness Shopping Center on the far east side of the building facing Capri.