Money in Your Pocket™ has helped many clients sell items of high value.  From original art, rare stamps, sculpture, historical documents and autographs, we can get you a fair price for your rare items. When selling rarities it is important to work with someone who can research your item properly and has the resources to get accurate information about your items worth.
Items we buy include:
Original Art of Known Artists
Signed Sculptures
Signed Bronze
19th Century Stamps of fine quality
Rare documents
Historical autographs
First Edition Books and Manuscripts
Items of historical signficiance.
Your items of value deserve special attention to receive a proper offer. This includes research of provenance, authentication and outside information from specialist in the particular area. We have worked with curators of leading institutions and specialist form around the world who can help properly determine the value.
Call Now
Email Us
Address
1761 McCulloch Blvd N Ste H Lake
Havasu City, AZ 86403
Hours
Mon – Friday: 10AM – 4PM
Closed On Weekends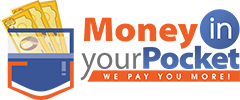 Get the accurate appraisals and top-dollar payouts you deserve.
We are available 5 days a week to give you a free appraisal and get instant cash for your items – it's just that easy!
Whether you have been looking to sell a single item or an entire collection.. or just curious about an item's value, count on Money in Your Pocket™ to help shed light on its true value and give you a fair price for it.
Our process is simple and gets cash in hands as fast as possible. Just top by our store during regular hours or use any of the other convenient methods below to get information.
Visit our store. We are open Monday through Friday from 10am to 4pm. We are located at 1761 McCulloch Blvd N Suite H in Lake Havasu City. We are in the Planet Fitness Shopping Center on the far east side of the building facing Capri.