Anyone who collects any type of item will eventually wonder how much their collection is worth. Without any information, we often see these items sold in classified ads, garage sales or donated.
Why not discover the value of collectibles at Money in Your Pocket™?  With years of experience appraising collectibles and items of value, we can help you learn about your collection and help unlock the potential value.
Items we buy include:
Vintage Advertising Signs
Tin Toys
Military Items
Old 10 cent Comics
Knives and Swords
Old Movie/concert posters
Autographs
Sports Memorabilia
Rare Record Albums
Rookie Baseball Cards
Graded Cards
CLICK HER FOR A FREE ESTIMATE
Call Now
Email Us
Address
1761 McCulloch Blvd N Ste H Lake
Havasu City, AZ 86403
Hours
Mon – Friday: 10AM – 4PM
Closed On Weekends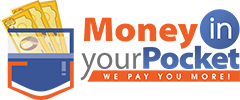 Get the accurate appraisals and top-dollar payouts you deserve.
We are available 5 days a week to give you a free appraisal and get instant cash for your items – it's just that easy!
Whether you have been looking to sell a single item or an entire collection.. or just curious about an item's value, count on Money in Your Pocket™ to help shed light on its true value and give you a fair price for it.
Our process is simple and gets cash in hands as fast as possible. Just top by our store during regular hours or use any of the other convenient methods below to get information.
Visit our store. We are open Monday through Friday from 10am to 4pm. We are located at 1761 McCulloch Blvd N Suite H in Lake Havasu City. We are in the Planet Fitness Shopping Center on the far east side of the building facing Capri.